Welcome to
Marhaba Tour & Travels
We Are Umrah & Hajj Travel Experts
Greetings from Marhaba Tours
Marhaba Tours & Travels an IATA Accredited Tour Operator under licensed from Ministry of Hajj & Umrah, Kingdom of Saudi Arabia, is well known name in Mumbai & other part of India for our quality Umrah Packages.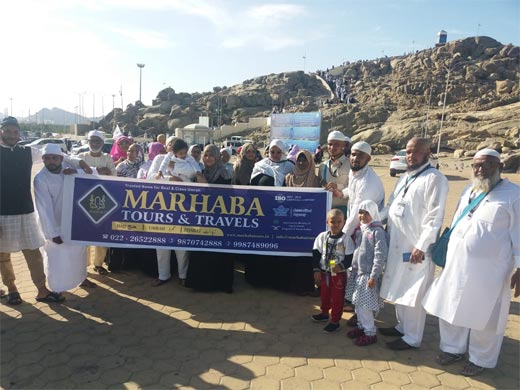 introduce our ambitious venture, "MARHABA Tours and Travel" as an entity which is a one-stop solution to all your Haj and Umrah requirement.

Mahmood uzzaman
" Marhaba Tours & Travels is an excellent Hajj & Umrah service provider. They have good range of accommodation in their catalogue with the aim of bringing satisfaction to the pilgrims. Economical tour packages are designed to cater the desires of all kinds of Pilgrims. "

Zoya Khan
" Your Marhaba tours is best part of this service 24x7 by Group leader avilaible in hotel"s Saudi makkah and madinah "

Mohammad Tariq Ansari
" One of the most genuine Umrah package company in India. True professionals. MashaALLAH "

Feroz Shaikh
" It's the best tour travel for hazi "